This guide will help you recap your Macintosh Analog board. This guide is for US / 120V model 630-0102 boards. Please DO NOT assume this guide will be a perfect match for yours, as some models may differ.

This guide shows the ORIGINAL capacitors that were on my Macintosh 512K analog board. Today's recapping guides may include different values or equivalent modern parts. However, you can still use this guide as a visual reference …which is why I created it!

Replacement Capacitor Values & Kits
This awesome TinkerDifferent post details which capacitors this board has and which need to be replaced. This Console5.com capacitor kit offers a packet of replacement capacitors for this model.

Visual Diagram
The diagram below is available as high-res PDF document (11.5 MB). You can click the image below to download it, or use the link above. Remember, modern replacement capacitors may differ in value and size.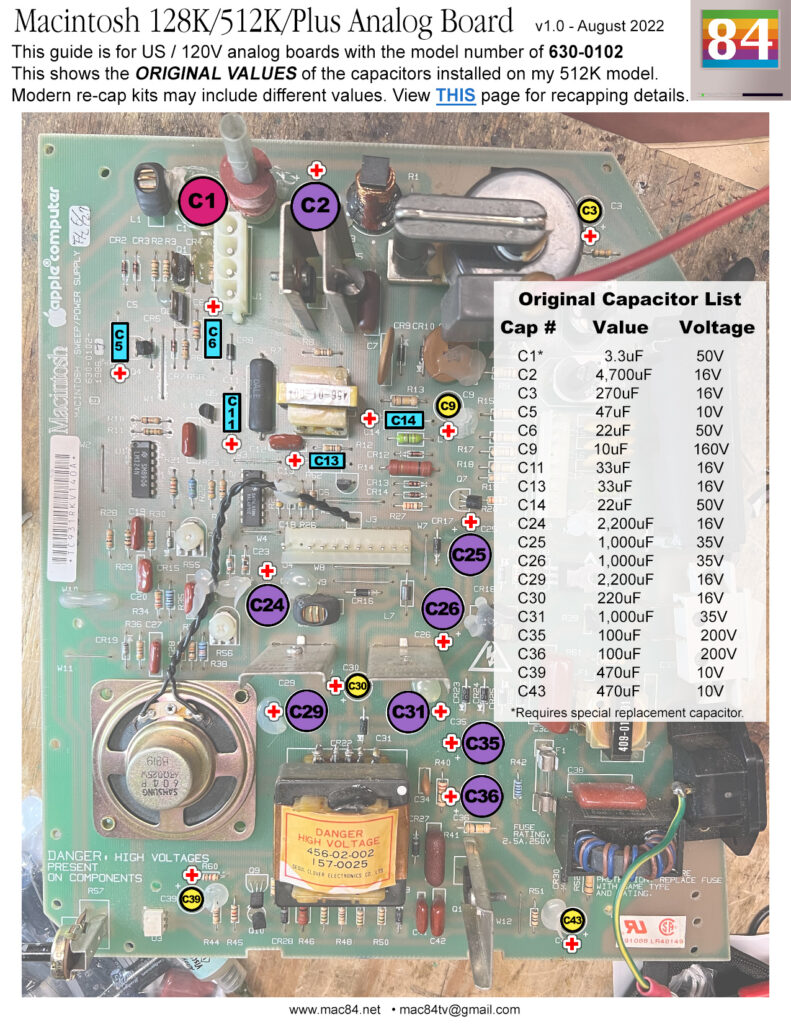 Caution: Capacitors values are provided as a courtesy only. Some have suggested that low-ESR capacitors are required for switching power supplies. Please keep this in mind when selecting replacement capacitors if your power supply is a switching model.