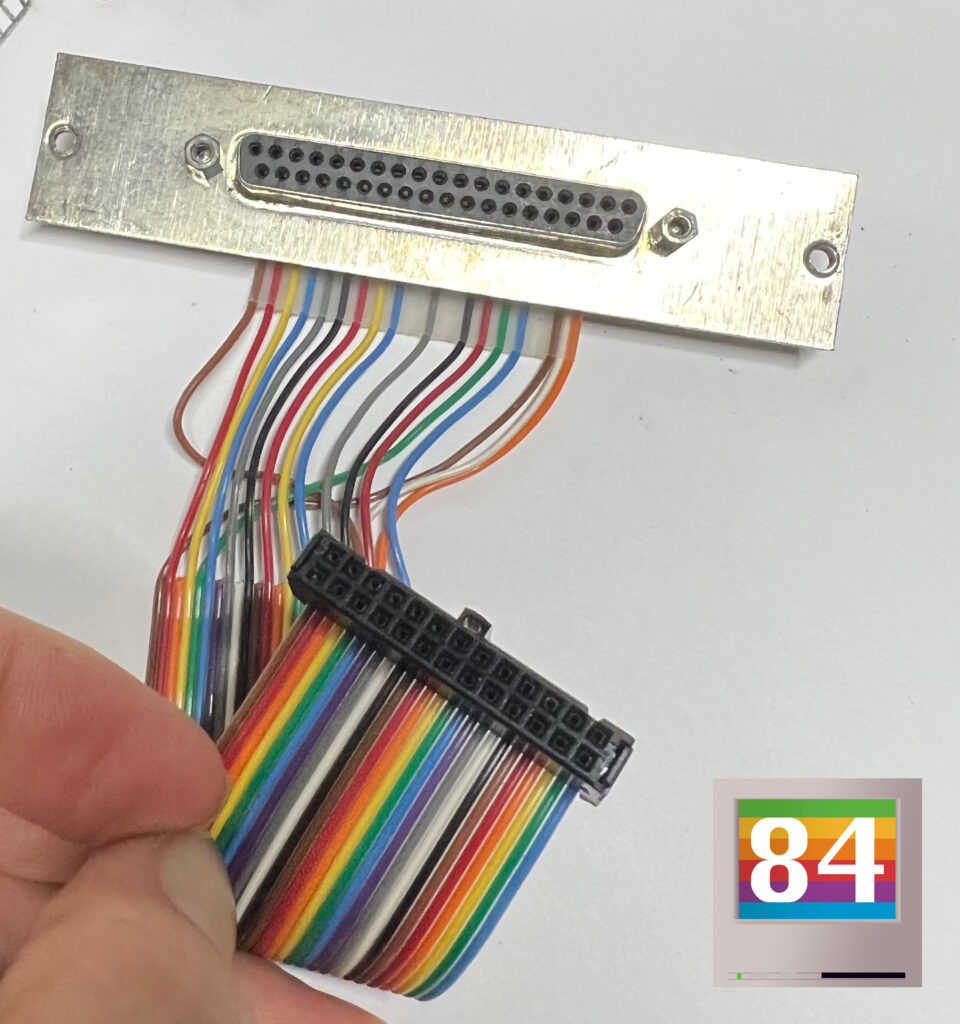 The SE-BUS PC Drive Card is a PDS card for Macintosh SE (not SE/30) models which allows them to connect to the Apple 5.25 PC floppy drive. This drive will read 5.25″ floppy disks that are formatted for PCs.
This pinout is for the cable that goes between the SE-Bus PC Drive Card and the floppy drive itself. The Macintosh II version of this card does not have a cable, as the 37-pin connector is built into the card.
Only 17 pins out of the 26-pin and 37-pin connector are used. The colors represented below are that of the colors from the original cable. The orientation of the cable is facing forward, similar to the position shown in the photo above.
Although the details below are correct (to the best of my knowledge), this information is being provided as-is and comes without warranty. If you find any improvements or corrects can be made, please let me know.