Welcome to my website! For Mac84 content please visit my YouTube channel and my Patreon.
You can also read about my Repair Services, read my geeky Blog, view a Repair Guide, and see a list of Interesting Pages / Links. News and bulletins about my services are sometimes posted here.
Geeky shirts are available here. Check out my TCF 2021 (Trenton Computer Festival) presentation and photo archive here.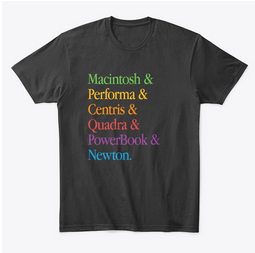 Feeling generous? Use the donate button below to fund archival efforts, equipment, and other activities. Thank you kindly for your consideration!


Have a question, want to donate parts, or want to contact me? Please read the FAQ page and then use the contact forum here. Thanks for your support!
A recent Mac84 video: